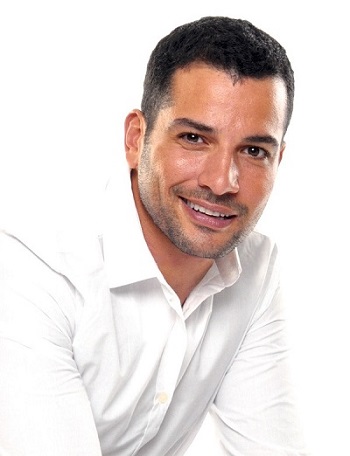 YOUR MIAMI REAL ESTATE AGENT
Real estate agents sometimes get a bad reputation. They are often seen as unprincipled hustlers with more concern for their own bottom line than for the wellbeing of their clients. Adi Dotan Zilberberg is a leading real estate professional specializing in Florida's luxury waterfront homes who has taken the road less travelled and built a career based on reliability and respect. He fully credits his success to never losing sight of those core values.
LOYALTY, INTEGRITY, AND EXPERTISE
Zilberberg is originally from Israel but always knew he would live in the USA. He first served his country for three years in the Israeli Defense Force, then earned both Law and MBA degrees at Manchester University in England. However, He came to New York in 2004 and began his journey in business marketing, advertising, and brand management. He then relocated to Miami but soon found his job outsourced due to an acquisition. He followed his instincts, as he always does, and decided to go into real estate.
To his surprise, Zilberberg found success quickly in the real estate world, closing quite a few deals. As he learned and grew in his new endeavor, he decided to focus on serving clients buying and selling luxury waterfront homes in Florida. He knew intuitively that real estate is more about client communication than the actual properties involved. This made him of great benefit to people dealing with the excitement, fear, and desire to be understood that are all part of buying these types of homes. His personality and communication skills became his biggest assets.
Since then, Zilberberg has become a brand name in his industry and has closed millions of dollars in deals. He is an elite agent with an encyclopedic knowledge of the South Florida market and the properties it contains. This knowledge, blended with his background in precision marketing, is what differentiates him from his competition. "I'm like a laser-guided missile," he says, "I don't waste anyone's time." He remains focused on his target market and always gives his clients what they want.
Outside of work, Zilberberg enjoys physical fitness, designing apartments in styles ranging from Mid-Century to Modern, scuba diving, and volunteering for causes he believes in. Two of those are Style Saves, a group that uses fashion and philanthropy to provide school supplies for children in need in the Miami-Dade County public schools, and The American Friends of Beit Issie Shapiro, a national fundraising concern that supports Beit Issie Shapiro, an innovator in the care and treatment of disabled children.
Zilberberg thanks his parents and their achievements for providing him with the inspiration to be who he has become. Especially, they gave him his vision and values and taught him to live with integrity and professionalism. He treats all people with respect and works well with clients from any background. Ultimately, Adi Dotan Zilberberg seeks health and happiness for himself and those he works with, to maintain what already exists, and to develop new opportunities as they present themselves.

GARY HENNES REALTORS
(305) 209-5017   WWW.LIVEPLAYWORKMIA.COM   AZILBERBERG@LIVEPLAYWORKMIA.COM
Disclaimer
Copyright 2018 Adi Dotan Zilberberg  | Gary Hennes Realtors, 1335 Lincoln Rd. Miami Beach, FL 33139 | All rights reserved
Adi Dotan Zilberberg recommends that buyers, sellers, and renters of real estate consult appropriate professionals for legal and other specialized advice. Information presented on this website is believed to be accurate but is not warranted. Oral representations should not be considered valid. Information presented on this site (and generated reports) may contain listings from MLS and other brokers who cooperate with the brokerage. The content on this webpage (including drawings, photos, text, and other materials) may have been provided by the developer or may have been extracted from a developer's marketing materials. Adi Dotan Zilberberg does not warrant the accuracy of such information. You should consult your Purchase Agreement, Contract and Condominium Documents for accurate information. Adi Dotan Zilberberg is an independent contractor and has no developer affiliation. Preconstruction and foreclosure MLS Listings. Sell your condo or buy pre-construction in Miami, Miami Beach or South Beach. This is our amazing real estate world of condos and homes in South Beach and Miami Florida has always been known as one of the best resort settings, compared to anywhere else in the world. South Florida is best-known, of course, for the exciting lifestyle of South Beach. South Beach is really just a small part of Miami Beach, which can extend up to Bal Harbour and Sunny Isles. Our condos, hotels, beaches, and amenities are among the best in the world. In Florida, Broker acts as a Transaction Broker with all sellers and buyers, unless a different form of an agency has been established in writing. My name is Adi Dotan Zilberberg, and this is my town. We've created Team Dotan Zilberberg, an amazing condo and home sales team within the Brokerage. If you are buying or selling real estate, whether in Miami, South Beach or other parts of Miami Beach, I can help you find exactly what you are looking to buy or sell. Real estate is very much alive in Miami, and we will help you discover it. Contact us for additional information.