Liz Newman, CEO and founder of an elite spa concierge company, Indulgence Miami, sits down to quiz Miami real estate mogul, Adi Dotan Zilberberg of Brown Harris Stevens Miami on what makes the luxe life, well, so luxe. Zilberberg, an Israeli stunner with two dually impressive degrees from the prestigious Manchester University, has a unique international worldview that explains his impeccable taste. His eye for luxury and his innate ability for bringing just the right parties together has allowed him to close multi-million dollar deals first in New York, before taking his talents to Miami. 
When questioned why he beelined for this new market after closing such successful deals in a real estate mecca, Adi did not skip a beat. "Dream homes in Miami are very specific to the buyer, and cost them just a fraction of what homes in New York do, although they are equally, if not more, beautiful," Zilberberg explains. He continues by explaining that Opulence forges such close relationships with their clients that he and his colleagues understand their buyers' unique style and needs, making it easier to find their very own paradise.
Zilberberg continues outlining the thriving partnership between Brown Harris Stevens and Indulgence.  Esteemed clients of Brown Harris Stevens will be gifted with boundless spa options to enjoy right in their new home. Gifting someone a little r&r is all you really need to show your appreciation. You just purchased a dream home now add a spa
And if that's not luxury, we don't know what is.
Zilberberg's favorite thing about Miami? "The sun!" He exclaims with an enthusiasm that makes everyone in the room smile from ear to ear. He continues: "Miami gives you a platform to live your best life," a sentiment with which Newman can really relate. Having transformed her life in just under a year, the Indulgence Miami CEO dropped nearly one-hundred pounds and started her dream company which urges her customers to strive for health, happiness and luxury every day – not just on occasion.
An Indulgence Miami patron and all around lover of luxe, Adi Dotan Zilberberg are put on the spot when asked about some of his favorite in-home spa treatments and tricks to relax in a pinch. "I personally love treating my friends to spa treatments," he gushes, "because I truly like to entertain," Zilberberg reveals he's a fan of scalp massages and classic Swedish massages. He adds how he appreciates that both Opulence and Indulgence strive to know what the client wants even before the client, himself (or herself), does!
As far as downtime, Adi insists that he's seeing very little of it these days. When he's not showing his clients their dream homes in the hottest city in the U of A, Adi is jetting to the ocean to paddle board. "So that's why you look so terrific!" Newman muses as the two personalities prepare to call it a day. A coy Zilberberg joke that it's really all the work of his glam squad, and a bit of healthy eating to boot.
"But in all seriousness," Adi begins, "People want a fantasy, and I'm giving them the fantasy!" He pauses. "I can't share more than that." Zilberberg grins devilishly. "Call me for your fantasy dream home," he concludes, and just like that, we are pining for a massage and a private tour of a beachside mansion with Miami's most luxurious business owners.
Brown Harris Stevens Miami, a luxury real estate firm provides an all-inclusive buying or selling experience, that makes the process stress-free and seamless. Adi and team are thrilled to introduce their new partnership with Brown Harris Stevens New York! Click to read more – Manhattan Meets Miami. Adi Zilberberg can be reached at 305.209.5017 azilberberg@bhsusa.com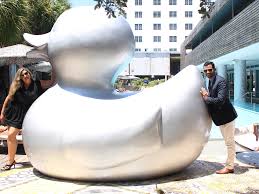 The Indulgence Miami team provides clients with the most natural, curated healing experiences straight from the people who know what the best truly is. A clients service is tailored to meet their needs and cater to how they want to feel. The concept is simple: relax and be pampered in your favorite setting. Wellness never hit so close to home. Liz Newman can be reached at 305.978.2258 & liz@indulgencemiami.com